The Parish of Firswood and Gorse Hill
Welcome
"Enjoying Life in Jesus, Sharing his Love"
St Hilda's is an active, growing, local church
on the edge of inner city Manchester
in the Borough of Trafford and
Diocese of Manchester
Main Sunday Services: 10.30am - 12.00noon, with refreshments afterwards.
We are delighted that lots of Spanish speakers are joining us, and include some Spanish within the service as part of welcoming them.
"Growing Leaders, Growing Disciples, Growing Numbers"
​
With special focus on:
●
Children, young people and families
● Cross language/culture growth, particularly Spanish speakers
● Welcome, warmth and worship
---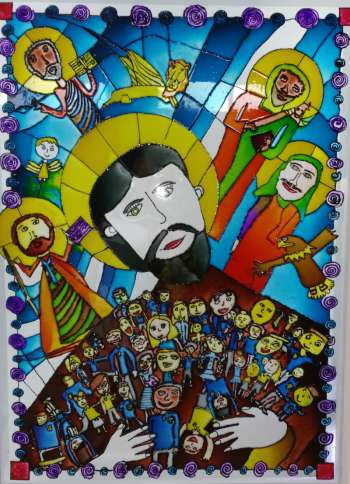 January Services/Extras
> Sun, 8 Jan: Looking forward to 2017 - Ephesians 4.16

> Sun, 15 Jan: Body Building - to present everyone fully mature in Christ (Colossians 1.28)

> Sat, 21 Jan: Celebration of Juan Carlos and Gema Parodi's marriage - jointly with Alliance Church Manchester and Hernani Evangelical Church, Spain

> Sun 22 Jan: The wedding at Cana - Jesus provides abundantly

> Sun 29 Jan: Some more Body Building - making the most of every opportunity (Colossians 4.6)

Plus do join us for regular weekly events such as: to practice Spanish/English on Tuesday evenings 7.00-8.30pm. All standards welcome - new beginners and more proficient - it's very informal.
ESOL class Monday am; Thursday coffee & welcome 10am -1.30
(with toys out for toddlers to stay and play); Breakfast before school from 7.30am on Fridays.

---
---
It was the 50th anniversary quite recently, in 2015, of the current church building's consecration (on 20 March 1965). Our various celebrations carried on through 2016, such as a Spanish, South American themed party late in the year - we plan more events for 2017.
---